Camp Fairchild: I Lived to Tell the Tale
I am too tired to write about what happened, but I do have some pictures. It all started when the Girl Scout mom in charge of finding us a campground for our end-of-the-school-year camping trip . . . forgot to find us that campground. Our Brownies were "bridging" up to Juniors, and they wanted to earn a camping badge as the first of the 10,000 badges that their mothers (or drycleaners) will have to sew on their new Junior vests. But that mother had to confess recently that she failed to procure a campground, and all viable ones were booked. So guess what I said?

"We can camp in my backyard." I did. I said that. I was not tortured, threatened or otherwise coerced to say such a thing. I just did.

What was I thinking?

Give or take 14 kids, mostly staying; 1 teen helper (a Godsend); 1 dog (played well with the children, pooped under the dining tarp); 7 adults coming and going, 4 staying, including Jif and me.

From approximately 10 a.m. on Friday to 10 a.m. on Saturday.

This is what I saw:




Store essential gear here until we get the tents up.




Biscuit dresses for the occasion.




Camp Fairchild, as seen through the screen from my bedroom.




Hiking in the wetland park.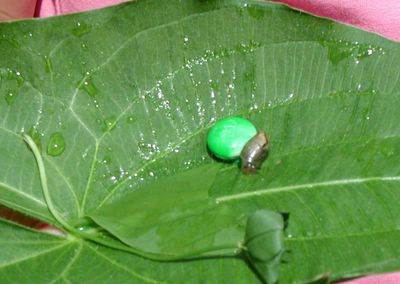 Girls: Can we feed the snail some trail mix?
Ms. Susie: They're allergic to nuts.
Ms. Karen: They eat green things.

Do you see what the Junior Girl Scouts did with this information? A green M&M is green.




The long road home.




Pick a color.




Learning to make friendship bracelets.




Playing games.




Swinging.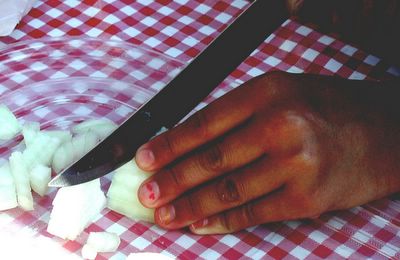 Learning to use a knife.




Biscuit helps clean the dishes.




Mess kits hung out to dry.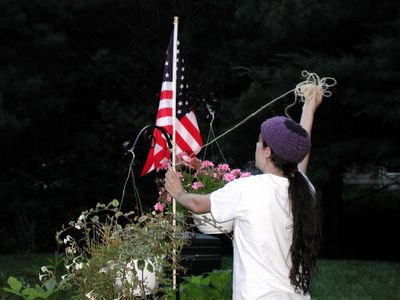 Taps




My favorite part!




OK, girls, I need a picture of "the perfect s'more!"

After songs like this (sung to the tune of "God Bless America"):



God bless my underwear,
My only pair
I wore it,
And I tore it,
On the seat
of the old
rocking chair . . .
And skits like this:
Jenna: Help! Squirrels are chasing me!
Meghan: Why?!
Jenna: They think I'm nuts!
They slept. Yea,
they
. Not we. Not me. Then . . .
Pancakes for breakfast.
I am tired. That is all.